The Korban Workshop offers these solid pine caskets. Many people today are interested in a simpler and less expensive casket than is generally available.
There is also a growing desire for more environmentally friendly caskets. Our caskets are made of eastern white pine with sturdy handles. No plywood is used.
You can choose unfinished pine or a matte sheen linseed oil finish. Linseed oil is a natural oil derived from flax. A dark brown stain with a satin polyurethane finish is also available.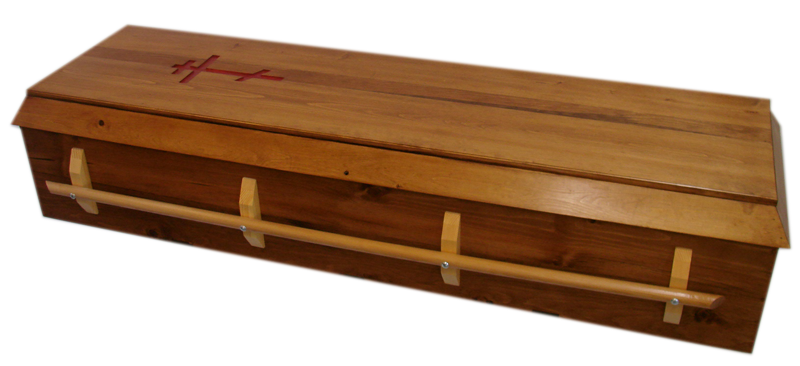 Our caskets are available with a white 100% cotton liner and pillow. We can also carve a cross on the lid.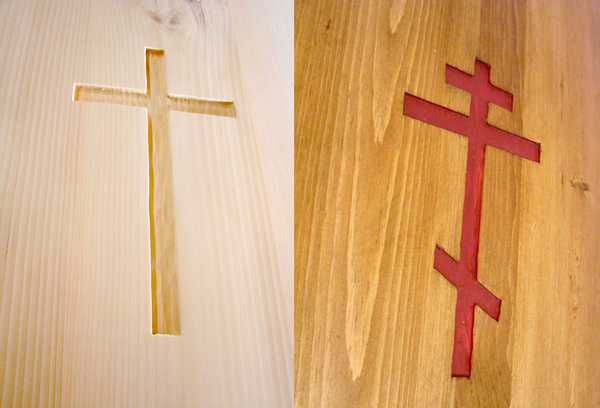 Casket lids are pre-drilled to receive two supplied screws. You install the screws at time of burial. Interior size is approximately 78 inches long by 21 inches wide by 12 inches deep.
We also make a traditional diamond shape coffin which is wide at the shoulder and narrow at the foot.